To the average non-tech enthusiast Tuesday 10th September was just a normal day. However, in our Apple Consultant environment here at PC Paramedics it was like kids placed in a candy store! This was all down to the unveiling of the new Apple Products that were presented Tuesday night to millions of adoring fans. It's only right we report on the products and tell you exactly what new tech you can get your hands on in Apple stores right now. 
The iPhones
Let's start by kicking off this blog with a discussion on the new 2019 iPhones. On Tuesday night, Apple decided to release three iPhones to us. The first one (and the most basic of the lot) was the iPhone 11. This phone was a successor to the iPhone Xr. With a 6.1-inch screen and two rear cameras, it was a great start. Then we were graced with the iPhone 11 Pro, this phone had a 5.8-inch screen and had a third rear camera to the back of it. This obviously caused an uproar on twitter-Tuesday's timeline was filled with funny pictures discussing the three camera back.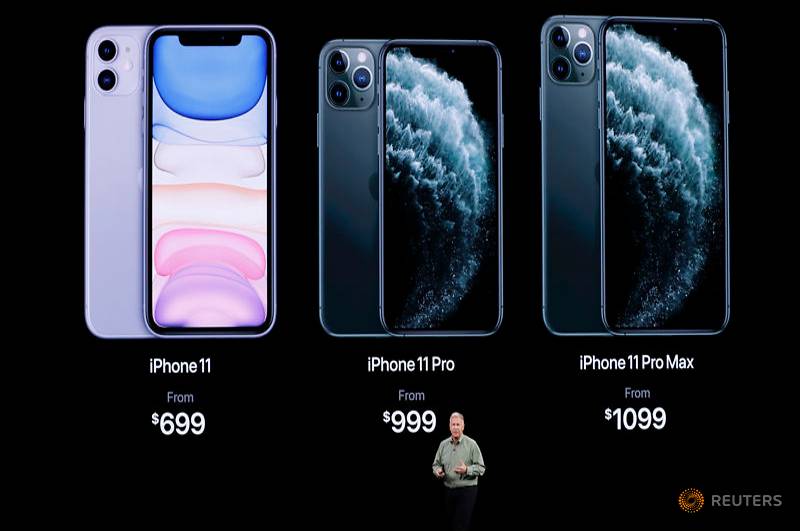 Why does the newest iPhone have three cameras?
Apple wanted to give the phone user 'incredible creative control' as Apple's Phil Schiller said during the stage presentation. The more light your camera collects, the better the picture will be. Most phones in shops today and dating back have only ever had one camera and that's very limited to a creative. In previous iPhones the telephoto lens worked with the wide-angle camera to produce portrait mode effects. By combining both these cameras, which have a slightly different perspectives, the device can now determine depth data which means it can blur the background past a certain point as well as other creative options too. Overall it just improves the accuracy of the camera allowing for a better picture. The grand finale consisted of the iPhone 11 Pro Max! It has a whopping 6.5-inch screen and another third rear camera.
The New Apple Watch 5 Series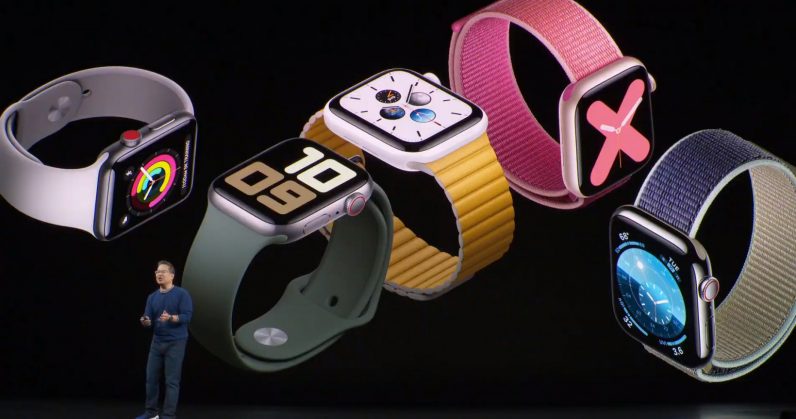 Available on the 20th of September, the brand-new Apple watch has display settings that never sleeps. Apple has customised this watch with a new Always-On Retina display, which means you always see the time and your watch face. This watch can be customised any way you want it to be. From choosing the casing ( aluminium, stainless steel, titanium or ceramic)- to any watch strap.
Through the customised apps on the watch- health has never been easier to maintain! You can get a quick read on your heart rate, or you can check your heart rhythm with the ECG app. I love the new key feature on the new Noise app that alerts you when decibels rise to levels that can impact your hearing. Overall it really helps you smash your fitness goals.  
You can also get the App Store on your wrist now, so you can find and download the latest apps in seconds, it's literally your phone on your wrist. 
Oh, and not forgetting it does tell the time.- Something Apple made clear in Tuesday's presentation. You can pick from over a hundred watch faces with infinite ways to personalise them.   
Apple TV+ 
Apple also spoke about the Apple TV+ in depth too. They told the audience all about the brand new Premier original TV series to soon hit the Apple TV+ boxes. It was said that 'the reaction to these trailers has been incredible'. With series like The Morning Show starring Jennifer Aniston, Reese Witherspoon and Steve Carell set to premier on November 1st, the Apple TV+ will be a hit. Alongside The Morning Show, Apple TV+ has many more upcoming films and trailers only available through their device. 
iPad 
 The iPad is transforming the way we learn, create, work and play. Things aren't just done on a computer anymore, especially with the brand new advanced iPad Apple presented on Tuesday. Recently, Apple have been really pushing the capabilities of what the iPad can do with iPadOS. They wanted to add powerful new capabilities unique to the size of the iPad display. The new iPad has unique integration through its hardware and software- plus 1 million exclusive apps specifically designed to take advantage of the large canvas.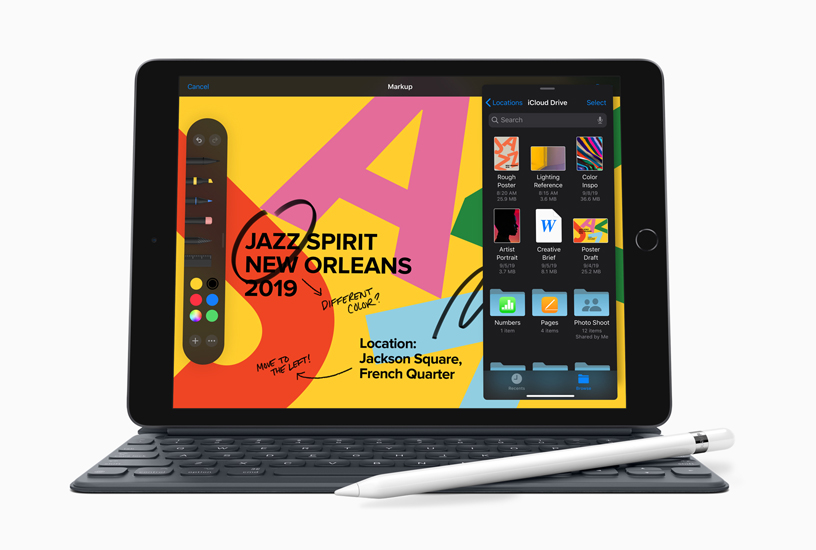 Now, the 9.7 inch 7th generation iPad was said to be the absolute most popular, but this new one absolutely replaces it. With new features designed to make the most out of iPadOS, the new iPad has a 10.2 inch retina display and 3.5 million pixels.- More than 3 times the pixels of the regular iPad. It's also two times faster!
Apple introduced a smart connector, a keyboard that folds into a protective cover. With deeper integration, desktop browsing adapted to suit the iPad and multi tasking features, it truly is one to WOW. Not forgetting, by connecting an SD card you can open up brand new work flows. The editing software has never been so good- you can crop and rotate videos on this new device.
 It's safe to say we're definitely impressed and are aching to get our hands on it. 
The Mac Pro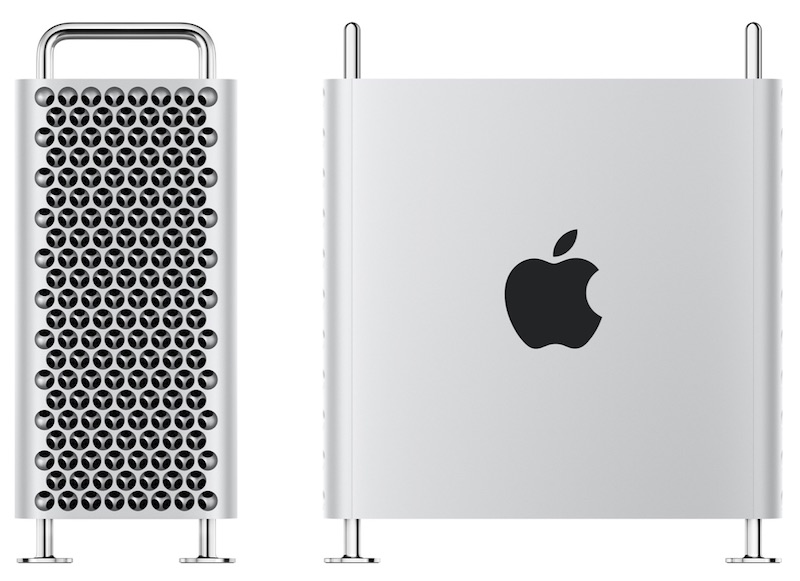 Unfortunately the Mac Pro, or any Mac for that matter wasn't spoken about on Tuesday nights presentation, however Apple have finally released all the details about it on their website (this makes an excellent read). We could hear more about it at a Mac-focused press event in October, but for now we just have to wait till a specific date is released to get our hands on this incredible tech. 
The Mac pro, which comes with a unique design and powerful internal specs, is said to have the 'power to change everything'. It's built around a stainless-steel space frame, an aluminium housing that lifts off, allowing 360-degree access to every component and vast configuration.  
This Mac Pro has been designed for professionals who need the ultimate in CPU performance. It goes from production rendering to playing hundreds of virtual instruments to simulating an iOS app on multiple devices at once. At the heart of the system is a new Intel Xeon processor with up to 28 cores. This has been the most ever in a mac. There's also large L2 and shared L3 caches and 64 PCI Express lanes provide massive bandwidth in and out of the processor. A huge heat sink keeps the system cool, enabling it to run fully unconstrained. Obviously a machine of this size will have an impressive memory bandwidth, up to 140GB/s to be exact.  
Pro Display XDR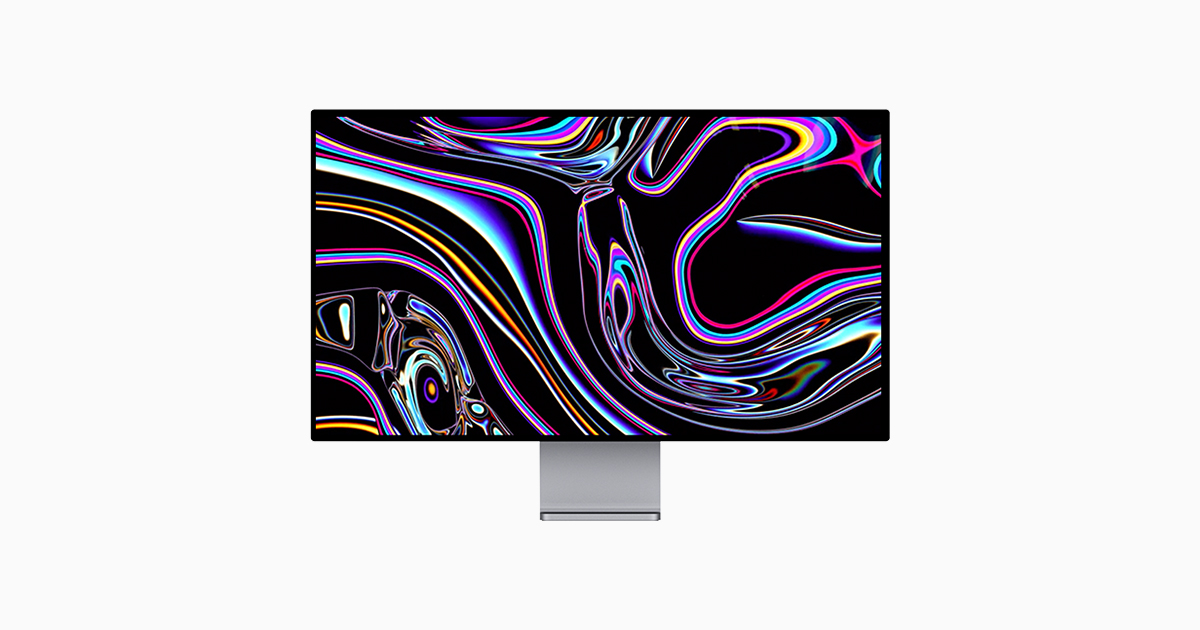 Apple's also releasing the first 32-inch Retina 6K display too. It's said to have 1,000,00:1 contrast ratio and a super-wide viewing angle. The display presents the user with over a billion colours with exceptional accuracy. It's the world's best pro display.  
Did you know we're members of the Apple Consultants Network which consists of specialist companies that offer IT services and solutions and have been accredited by Apple Technicians to do so. We're here to ensure that your IT setup is configured and supported not only correctly, but to Apple's high standards.
To become a part of the Apple Consultants Network, our team have completed an intensive Apple training program on key solutions that help a business successfully integrate Apple technologies. As Staffordshire's sole member, we can assure that you won't find another team in the West Midlands who can offer you an accredited level of support on your Apple products.
With this accreditation, our team can perform a range of services for all your Apple products. This list includes:
Installation
Upgrade
Integration with your system
Migration from PC to Apple
Troubleshooting
Server storage
Being a member of this highly skilled network of technical IT professionals is what puts our team at the leading curve of this industry.
Get in touch if you're interested in how we can service your Apple products.
Phone: 01543 220123
Email: lucy@pcparamedics.it